Staff
The staff at Kanvas is dedicated to ensure you leave feeling relaxed, rejuvenated, and completely satisfied with the spa services you received. Our mission is to provide a serene atmosphere with therapeutic services that improve your mind, body, and spirit. You will receive excellent customer service the moment you walk in our door. Because of the peaceful ambiance at Kanvas, you will be able to unwind throughout your entire visit. Our goal is to help you look and feel your best, and we are committed to doing whatever possible to leave you feeling better than before.
Lisa Mergel
Owner/Licensed Esthetician
Make-up Artist and Bra Fitting Specialist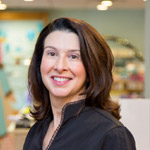 Lisa has been in the beauty industry for over 15 years. Inspired by her own esthetician, Lisa left her career in Corporate America to continue her education in skincare. Lisa worked as a national esthetician for many major skincare lines at Neiman Marcus and traveled from Boston to Texas doing facial events. Sixteen years after graduating from FSU, Lisa returned to Tallahassee to start Kanvas and her fabulous business bloomed. Lisa is also a trained Bra Fitting Specialist and feels every woman can benefit from being fitted. She believes the right bra size makes a tremendous difference in a woman's appearance as well as her health. Lisa's specialty is facials, brow styling and make-up application and has a loyal client following.
Tom Nelson
Director of Operations

Tom brings over 30 years of retail experience to Kanvas. He is a superb buyer and helps to find all the unique gifts Kanvas has to offer. He is responsible for the artwork and décor inside and outside Kanvas and constantly finds new pieces to engage our clients.
Claudia Braswell
Licensed Esthetician/Make-up Artist and Bra Fitting Specialist
Claudia has over 18 years of experience in the beauty industry. She trained and started her career in Germany, where she was born and raised, before moving to the United States. She returns to Germany nearly every year to visit her friends and family. Claudia specializes in facials and make-up application. She has also been trained extensively in bra fitting and enjoys finding the right fit for each client. Claudia's goal is to beautify Tallahassee and provide each person with a relaxing spa experience.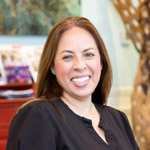 Lisa Cue
Licensed Massage Therapist MA76373; MM20936
Lisa joined the Kanvas team after training and practicing for over 7 years in Southern California. Lisa specializes in Deep Tissue Massage and also gives an incredible relaxing Swedish Massage, Lomi Lomi Massage, and Pregnancy Massage. She tailors each session to fit the customer's needs and enjoys helping clients relax. On her off days, Lisa enjoys spending time with her son, daughter and new husband.
Rob Goldberg
Licensed Massage Therapist MA75094; MA20936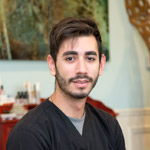 Rob has always had a passion for helping other people feel better, but it wasn't until he graduated from high school that he discovered he could turn this passion into a career. He trained at the American Institute School of Beauty and Wellness in Fort Lauderdale in a wide range of modalities including Swedish, Shiatsu, Reflexology, Hot Stone, Geriatric, and Medical/Sports Massage. Rob is very passionate about his work and helps each and every client enter a world of utmost relaxation and wellness.
Jessica Combates
Licensed Esthetician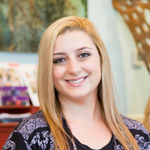 Jessica has always had a passion for helping others. After graduating from the University of Scranton with a Bachelor's Degree in Counseling & Human Services, she found herself in Orlando and began working at a local spa as a Spa Coordinator. Upon learning all about the spa industry and the relationships estheticians build with their clients, she knew she had to be a part of it. Jessica graduated with honors and continues to execute her love for the beauty industry which is demonstrated in the bonds she has created with her clients. "I've learned that people will forget what you said, people will forget what you did, but people will never forget how you made them feel." ― Maya Angelou
Paige Lindstrom
Licensed Esthetician/Nail Technician/Body Wrapper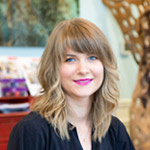 Paige was born and raised in Tallahassee and is a graduate of North Florida Cosmetology. She is licensed in esthetics, nails, and body wrapping. With over 9 years of experience, Paige strives to give her clients the results they are seeking, while also promoting deep relaxation for the body and mind. She is also known for her quick and proficient full body waxing treatments. Paige is extremely passionate about her profession and it shows each day.
Denise A. Chichester
Licensed Massage Therapist: MA30187; MM20936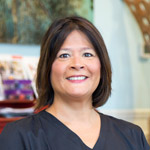 A graduate of the CORE Institute of Massage Therapy in 1999, Denise's passion for massage was ignited after receiving a relaxing Swedish Massage herself. Denise immediately and intuitively knew massage would be her forever career and passion. Her 18 years of experience in Swedish, Deep Tissue, TMJ, Sport, Myofascial, and Prenatal Massage bring a deep sense of relaxation to all clients that seek well-being. As a body worker, Denise is also an active yoga student of 20 years.
Maria Sommer
Licensed Massage Therapist: MA45935; MM20936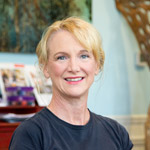 Maria is a Tallahassee native and has been a licensed massage therapist for over 12 years. Although born and raised in Tallahassee, Maria has traveled the world to over 19 different countries and loves to meet new people. She received her Bachelor's Degree from FSU in 1986, and completed her massage training at the CORE Institute of Massage Therapy in 2005. Maria has been resilient in her continuation of different massage modalities ever since. With the variety of knowledge, she has acquired and by listening to the clients' needs and expectations, she seeks to customize each massage to provide every individual with the utmost in relaxation and body therapy.
Michelle Blanton
Licensed Massage Therapist MA35412; MM20936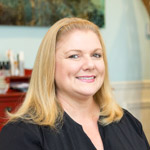 Michelle is a Tallahassee native and graduate of the CORE Institute of Massage and has been doing massage therapy for 16 years. She has lived in Colorado, Arizona, and most recently New Mexico. Michelle specializes in Deep Tissue Therapeutic Massage but also does Swedish, Integrative, Trigger Point, Relaxation Massage and Reiki Energy Healing work. Additionally, Michelle is certified in Foot Reflexology and Prenatal Massage. Michelle alters each session to meet the client's requests and needs to create a quality massage experience. Michelle likes to spend time with friends and family and travel in her free time.
Caroline Sipple
Spa Attendant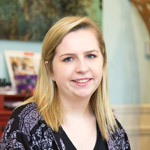 Caroline has worked at Kanvas since January of 2016, and helps with the laundry and other tasks to help keep Kanvas clean and running smoothly. She is a junior at Leon High School and has lived in Tallahassee her whole life. Caroline writes for Leon's newspaper, The Leon High Life, and is involved with other clubs such as the Anchor Club, Ping-Pong Club, and Rebus Gestis. Caroline also helped with Leon's Dance Marathon her sophomore year and plans to do the same during her junior year. In her free time Caroline likes to read, spend time with friends and family and travel.